Welcome to SC Golf Cart Registration Committee
KAREN RYNN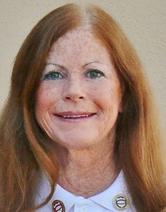 CHIEF OF SCC SECURITY PATROL

E-MAIL GENE McELROY, for more information.
GOOD NEWS!
"THE FREE GOLF CART SAFETY and REGISTRATION INSPECTION" IS ORGANIZED BY, "THE SUN CITY CENTER SECURITY PATROL."
CLICK HERE: FREE ANNUAL GOLF CART INSPECTION
Mission:
"The Golf Cart Safety Inspection and Registration."
1. Shall promote the safe operation of residents golf carts in the greater Sun City Center Area.
2. This will be under current Florida law FS 316.212,(4),(5),(6) & FS 316.2125."
They shall:
A) Organize and conduct the Free Inspection,with the help and cooperation of the Hillsborough County Sheriff's Office.
B) Develop and destribute appropriate literature advising safe operation of golf carts.
C) Provide coordating effort and encouragement to members of interested groups; in Greater Sun City Center.
D)This includes SCC Security Patrol, Hillsborough County Sheriffs' Office, Kings Point, Freedom Plaza, SCC Community Association,
and representatives of various golf groups.
E) Establish a Sponsors Group, representing, "SCC Security Patrol, Sun City Center Community Association, Kings Point, Freedom Plaza, the Office of the Sheriff, Sun Towers, Sun City Center Chamber of Commerce, West Coast Golf Cars, Sun City Golf & Cars, Allstate Insurance (Weissman Agency), Wells Fargo Bank, Publix Super Market, Winn Dixie Super Market."